Featured Speakers:
(click photo to learn more)

Deng Ming-Dao
Qi & Longevity in Pandemic Times

Grandmaster Mantak Chia
The Inner Alchemy of Tai Chi

Faye Li Yip
In Search of the Real "Emptiness" of Qigong

Master Chunyi Lin
Internal Refinement in Qigong

Robert Peng
Jieqi: The Seasonal Empowerment

Kathryn Davis
Dao Qigong Life: A Way of Being

Tevia Feng
White Tiger Qigong

Violet Li
The Four Most Important Tai Chi Movements

Dr. Roger Jahnke, OMD
The Breath is Qigong's Power Engine

Master Mingtong Gu
Use Your Voice to Awaken Your Essence

Deborah Davis, LAc
Using Qigong to Harmonize Anger and Depression and Spark Insights

Ken Cohen
The Transformative Power of Qigong: Merge With the Qi of Heaven and Earth

Josie Weaver
Body by Qigong: How You Change as You Practice

Daniel Reid
The Three Treasures of Life

Zochi Young
The Power of Intention

Teja Bell
Integrating Embodied Mindfulness: The Rivers of Qigong and Meditation

Lindsey Wei
Dragon Qi Returns to Source (Ecology & Fasting of the Mind)

Damo Mitchell
The Nature of Essence and Sexuality in Practice

Master Liu He
Self-Healing Through Time & Space With Magic Square Qi

Dr. Mously Le Blanc
Unleash the Healing Within

David J. Coon
8 Brocades Qigong For Beginners: Ba Duan Jin

Dr. Maya Soetoro
Rebranding Peace for Resilient Futures

Elisabeth Rochat
What Guides the Qi?

Dr. Robert J. Woodbine, ND, MAcOM, LAc
The Spring Set of the Four Seasons Medical Qigong Routine

Shin Lin, Ph.D.
Scientific Studies on the Health Benefits of Qigong & Tai Chi and Their Relationship to Traditional Chinese Medical Therapies

Matthew Cohen
Befriending the Dragon

Martina Slaba
Incorporating Qigong Into Your Daily Life

Wayne B Chandler MS CPH SCE
The Portal to All Wonders: Kidney Qi and the Transformation of Consciousness

Letha Hadady
Watching Qi
With Host: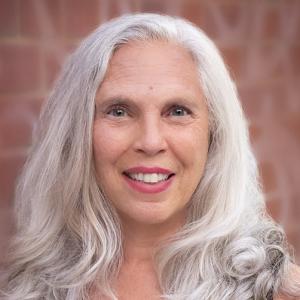 Sharon Smith
Universal Healing Tao Senior Instructor, Director of the Immortal Sisters Conference
And Special Guest Hosts: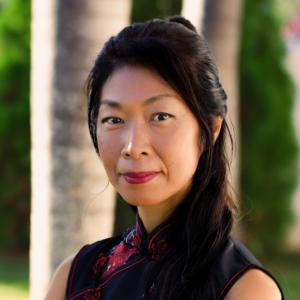 Daisy Lee
Founder & Principal Teacher, Radiant Lotus Qigong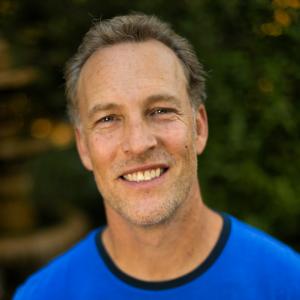 Lee Holden
Qigong, Meditation & Tai Chi Instructor
With only a 15-30 minute daily practice, you can learn how to increase vitality, slow aging, regulate hormones, maintain inner balance, and feel great!
— Deborah Davis, LAc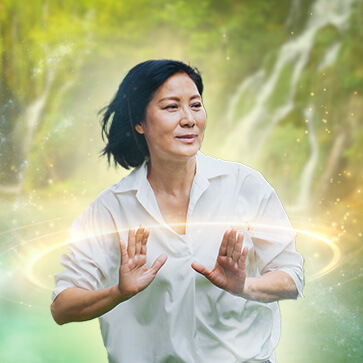 You know those days when you're running on empty?
When no matter how hard you try to think your way out of a fog, you're bogged down with stagnant energy?
Here's a secret that Qigong practitioners have known for centuries: When your bio-battery runs low, you have the power to recharge. By moving and channeling Qi, the life force vibrating through you and into the universe, you have infinite potential to purge sluggish energy.
Imagine now, instead of feeling like you're weighted down with a 50-lb. backpack, you're channeling Qi through the activation centers in your body. Using a combination of gentle movement, breathwork, and meditation, you're tonifying your organs and shoring up your immune system. You're cultivating limitless Qi, and by doing so, increasing vitality, processing difficult emotions, and opening a portal for profound insights.
The Qigong Global Summit is your opportunity to energize your Qigong practice under the guidance of masters and pioneers from around the world — including Master Mantak Chia, Deng Ming-Dao, Tevia Feng, Kathryn Davis, Robert Peng, Daisy Lee, Lee Holden, Master Chunyi Lin, Faye Li Yip, Violet Li, Dr. Roger Jahnke, Master Mingtong Gu, and many others.
These renowned instructors will guide you through Qigong techniques that harmonize anger, depression, and frustration… promote longevity for pandemic times… strengthen your physical and emotional body… and use your breath as medicine, among other benefits.
You'll have unparalleled access to a variety of ancient and emerging Qigong wisdom streams — including White Tiger, Magic Square, Mu-i Taiji, 8 Brocades, Four Seasons Medical Qigong, and Wuji Hundun.
The setting will feel like a virtual retreat, meaning each session will be an opportunity to activate quick shifts in your body, regardless of whether you're new to Qigong or a practitioner enhancing your skill set. You'll be absorbing the philosophies and following guided Qigong movement and meditation techniques over the course of five days.
During this free online summit, you'll discover how to use Qigong for a wide array of healing and practical applications, including purging stress, exploring flow, adapting with the seasons, and connecting to your natural surroundings with greater serenity and ease.
Here's some of what our foremost Qigong elders and luminaries will be sharing with you...
| | |
| --- | --- |
| | Learn how you can increase longevity by combining Qigong with other healthy lifestyle practices, as explained by Deng Ming-Dao. |
| | Grandmaster Mantak Chia will demonstrate how to strengthen your physical and emotional body, increase your power, and improve health with Tai Chi. |
| | Master Chunyi Lin will explore how internal refinement strongly enhances and accelerates the effects of Qigong for your physical and spiritual health. |
| | Recognize chaos as a necessary teacher and experience key movements from Wuji Hundun Qigong with Daisy Lee. |
| | Robert Peng will introduce Jieqi Qigong, which is associated with your vertebrae, and offer a simple movement and meditation to improve your spinal health. |
| | Emptying the mind is one of the key requirements to entering the "Qigong Zone," allowing you to access the healing Qi within, as Faye Li Yip will explain. |
| | Transform stuck, negative energy into positive, flowing energy with a simple, easy-to-follow Qigong routine from Lee Holden. |
| | Kathryn Davis will talk about the ways a Qigong lifestyle allows you to embrace life with love, tranquility, and grace. |
| | With Tevia Feng, you'll learn how fusing Taoist White Tiger Qigong with leading-edge neuroscience helps you relieve pain while increasing flexibility. |
| | Discover the 4 most important Tai Chi movements — Peng, Lu, Ji, and An — with Violet Li. |
| | Understand how breath can be used as medicine and as a Qigong power engine with Dr. Roger Jahnke. |
| | Use your voice to awaken your essence with Master Mingtong Gu. |
| | And much more! |
Tame Your Aging Process With These Gentle Movements
Qigong has been used in China for thousands of years as a tool for self-healing and longevity, and a method for unifying mind, body, and spirit. Today its many forms are practiced around the world, and you can cultivate your life force at any moment, at any age, and with no extraneous equipment other than the power of your intention.
These gentle movements and meditations bolster your agency in slowing the aging process. They fortify the efficiency of your organs, help buffer your body's response to chronic ailments, and tap into unparalleled joy.
The Qigong journey flows along many different wisdom pathways, each one leading toward improved health, an elongated lifespan, and greater peace of mind.
The top Qigong masters in the world are here to support you in recharging depleted Qi, fortifying your mind, increasing agility, and releasing stress. As you move under their guidance, your body reminds you that the power to flow from stagnation to vitality is in your hands.
This 5-day Qigong Global Summit comes at the perfect time, as spring ushers in the invitation to re-energize your wellness practices.
During this online event, you'll discover:
Why Year of the Water Tiger 2022 presents a profound opportunity for healing deep physical, emotional, and mental wounds using Magic Square Qi
Four Qigong movement patterns to be practiced during the spring season to help harmonize intrinsic Qi with nature's energy
How Qigong can change your physical body and your consciousness in practical ways that are backed by science
Qigong practices to harmonize your liver Qi, soothe anger, release depression, and manage frustration
Techniques for combining simple Qigong movements with intention to create inner strength and stability, leading to physical and emotional balance
The 7 pillars to unleash healing within: love, movement, food, sleep, spirituality, energy, and mindfulness
The Eight Silk Brocades exercise set, which helps motivate you to regularly embrace the healing power of Qigong
The nature of sexual energy, essence, and practice and how it relates to Qigong
Ways to refocus your life for nourishment and longevity using the concept of Xin Zhai
How to invigorate every cell with the life energy of heaven and earth
Current scientific research supporting the prescription of Qigong and Tai Chi as medical interventions
How a regular Qigong/Tai Chi practice can increase bone density by improving the skeletal-muscular and connective tissue systems
The vulnerabilities of your elements or energy type — and how you can protect yourself
Specific practices that allow kidney Qi to activate ajna chakra responsiveness, allowing greater levels of extrasensory perception
And much more!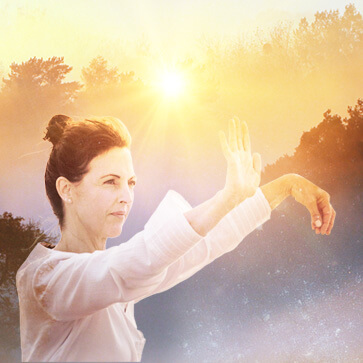 In the Qigong Global Summit, you'll discover simple practices for taking better energetic care of your body, mind, and emotions — generating harmony, equanimity, and reconnection with yourself and nature.
You'll be in good hands with summit host Sharon Smith, who's been practicing Qigong, Tai Chi, and other Taoist spiritual and healing arts for more than 40 years, and teaching them for nearly as long…
As well as with special guest hosts Daisy Lee, the founder of Radiant Lotus Qigong... and Lee Holden, celebrated Qigong, meditation, and Tai Chi instructor.
Here's what participants had to say about previous years' Qigong Global Summits...
"I came away from the program empowered, informed, and motivated."
The summit is indeed a great meeting of practitioners and partisans from across the world, with one common aim in Qigong mastery. Each session was pitched at a level participants could easily understand. I came away from the program empowered, informed, and motivated.
— Colin Simms, Wolverhampton, England
"Loved the positivity and joy, which the summit ignited and inspired in myself."
Loved the positivity and joy, which the summit ignited and inspired in myself. Enjoyed participating in the practice, it was a real gift and I am grateful for the opportunity to enjoy the summit and the leaders who have so much experience and wisdom to share in their field.
— Karen Levin, South Africa
"The Shift Network surpasses itself every single time."
The Shift Network surpasses itself every single time. You are helping to transform many things inside me which I've spent the last 20 years trying to navigate…you are life-giving…THANK YOU!
— Kate
"Hands down the best online summit I've attended."
I learned SO much!!! Seemed well thought out and put together. Hands down the best online summit I've attended. Not just with the quality of speakers and their message, but with the way it was presented.
— Diane Nichols, Iowa
"I learned so much from a wide variety of different masters; such opportunities are virtually unheard of."
The free sessions greatly exceeded expectations! I learned so much from a wide variety of different masters; such opportunities are virtually unheard of. Sending much gratitude.
— Sonia Marino, Vancouver, Canada
"The largest number of Qigong providers I have ever seen in a single conference."
The largest number of Qigong providers I have ever seen in a single conference. With the single-minded focus on only Qigong, many different styles and practitioners were able to present their transformative work.
— Lisa Seaman, DAC, MSAC, LAc, Chicago, Illinois
"Qigong Global Summit 2021 was a very interesting, unique, amazing journey for the soul and the mind."
Qigong Global Summit 2021 was a very interesting, unique, amazing journey for the soul and the mind. So many useful tips and advice. So many great people in one place...Thank you for this opportunity!
— Ljisha, Serbia
"I'm new to the world of Qigong, so I felt like a sponge soaking up as much information as I could from masters in the field."
I'm new to the world of Qigong, so I felt like a sponge soaking up as much information as I could from masters in the field. I love that so many of them were brought together in one place to share their wisdom and experiences. Listening to their stories and taking part in the practices they offered really enticed me to start my own practice.
— Maureen, North Carolina
"Thank you for exposure to such an awe-inspiring array of masters."
The breadth and depth of discussions in the Qigong Global Summit satisfied and extended on all levels — especially intellectual and spiritual. I was so busy making notes to capture the invaluable insights and excellent practices in the sessions that I didn't DO them! I intend going back to the videos to practice. Worth every penny of subscribing to be able to do so — especially as a novice. Thank you for exposure to such an awe-inspiring array of masters.
— Claudia Regnart, Cape Town, South Africa
"The summit gave me more connection and more power to continue believing in my work and my life mission."
Qigong is my life, my work, my connection with my essence, my lifestyle. I breathe Qigong every day. The summit gave me more connection and power to continue believing in my work and my life mission. Excellent organization and great sessions! Thank you! Gracias! Obrigada!
— Daniela Pascual, Alicante, Spain
Co-Sponsors