Featured Speakers:
(click photo to learn more)

Daisy Lee

Master Mingtong Gu

Faye Li Yip

Master Li Junfeng

Chunyi Lin, Qigong Master

Deng Ming-Dao

Master Helen Liang

Grandmaster Mantak Chia

Emeka Okafor

Violet Li

Kathryn Davis

Robert Peng

Lee Holden

Grand Master Nan Lu

Dr. Roger Jahnke, OMD

Livia Kohn

Jeff Reid

Lindsey Wei

Dr. Karine Martin

Damo Mitchell

Paul L Hannah, MD

Renu Li

Josie Weaver

Claire Guyu Johnson

Deborah Davis, LAc

Gilles Marin

Bianca Molle

Dr. Ian A. Cyrus

Deirdre K Courtney M.A.T.C.M. C.Ac (China) Dipl.Ac (USA)

Dominic Vine of the Owls

Richard Anton Diaz

Dr. Linda Larkey

Jerigtu

Allecia Maine, MA

Marie Carmela Favorito

SIFU Niko
With Host: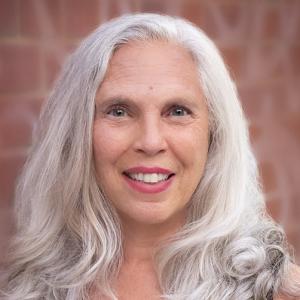 Sharon Smith
Universal Healing Tao Senior Instructor, Director of the Immortal Sisters Conference
Your outer life reflects the quality of your Qi. When you glow inside, the whole world shines.
– Robert Peng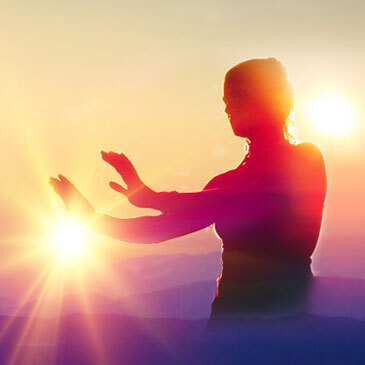 Looking to clear out a year's worth of stagnant energy and emotional malaise?
Would you like to boost your physical and emotional flexibility with nourishing low-impact routines?
Are you eager to cultivate health and longevity from curative traditions grounded in nature and the cosmos?
Qigong is the foundation for a life lived with more flow, bliss, and balance.
The ancient Chinese tradition combines the word Qi, which means subtle breath or life-force energy, with "gong," meaning cultivation or skill.
Qigong unites the mind, body, and spirit through gentle movements, elemental breathing techniques, healing sound, and intentional posture.
Its low-intensity routines can significantly improve your health and happiness.
During the Qigong Global Summit, you can embark on a journey with these timeless techniques to calm your nervous system, address chronic illness, improve your bone health, spring-clean the energy in your organs, and much more!
The Qigong Global Summit brings deep learnings from a wide range of wisdom streams within the realm of Qigong… including Wujigong & Wuji Quan, Tai Chi and Zuowang meditation, Qigong-based sound healing, and Da Zi Ran (following nature)... from the world's most prestigious living masters.
During this life-enhancing summit, you'll experience a rare convergence of Qigong masters from all across the world — some of whom are making their first-ever appearance in an online event.
You'll dive deep into Qigong practice and philosophy with some of the most beloved teachers in the field — including Master Li Junfeng, Master Mantak Chia, Daisy Lee, Faye Li Yip, Dr. Effie Chow, Qigong Master Chunyi Lin, Robert Peng, Master Helen Liang, Master Mingtong Gu, Deng Ming-Dao, and many others.
You'll also gain insight into the wide array of healing and practical applications of Qigong — and even hear an NBA basketball player's account of how Qigong aided his professional and personal wellbeing.
In this free online event, you'll discover how to purge stress, ignite flow, and anchor to your natural surroundings... so you can live your days with greater serenity and ease.
Energy Cultivation Methods for Improved Vigor and Personal Power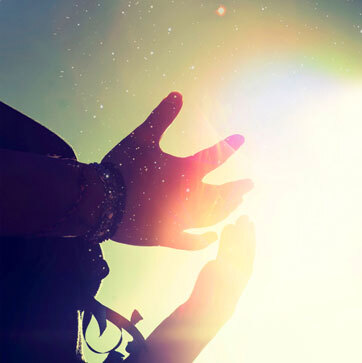 There's never been a more pressing need to clear stagnant Qi, counter extreme physical and emotional imbalances, and release that nagging languishing feeling from your system.
After being trapped in the trenches of a global pandemic for a full year, people around the world are finding solace and revitalization in the centuries-old Chinese tradition of Qigong.
Qigong puts a slow, delicious focus on the energies within your body and on your wondrous connection to the Earth and cosmos around you.
These gentle movements and meditations bolster your agency in self-healing. They fortify the efficiency of your organs, help buffer your body's response to chronic ailments, and tap into levels of happiness that are beyond your grasp when your mind and body are out of sync.
The Qigong journey flows along many different wisdom pathways, each one leading toward improved health, an elongated lifespan, and greater peace of mind.
We've invited the top Qigong masters in the world to support you in shifting stagnant energy… recharging depleted Qi…. fortifying the memory center of your brain… releasing stress and trauma… and generally moving from feeling stuck to living each and every day feeling revitalized in mind, body, and spirit.
Here's some of what our foremost Qigong elders and luminaries will be sharing with you…
| | |
| --- | --- |
| | Move into greater health and happiness with Master Li Junfeng, a true living legend, as you open your heart and relax your mind using the restorative powers of Sheng Zhen. |
| | Combine color healing with the five elements of nature to boost your organ health as Master Mantak Chia reveals how you can draw Qi from the earth and the cosmos. |
| | Understand the importance of emotional energy in athletic performance with Emeka Okafor, NBA basketball player. |
| | Stabilize your fight-or-flight response and reconnect with the greater wisdom of the universe with Daisy Lee, recipient of the 2020 Qigong Master of the Year award from the World Qigong Congress. |
| | Use Tai Chi meditation (Zhan Zhuang) to awaken your innate healing energy and respond wisely to challenges with Faye Li Yip. |
| | Understand how to remove Qi blockages with Qigong Master Chunyi Lin as he focuses on your natural ability to accelerate healing physically, emotionally, and spiritually, for yourself and for others. |
| | Experience somatic spring cleaning as you learn special mantras and meditations that clear the stressful energy from each organ in your body with Robert Peng, a prominent Qigong master and healer. |
| | Immerse yourself in Wuji Qigong, an internal style of Chinese martial arts that can be used for exercise or as a profound Taoist meditation in motion, with distinguished Master Helen Liang. |
| | And much more! |
This 5-day summit comes at the perfect time, as we individually and collectively look for enjoyable ways to keep healthy and active.
During this online Qigong event, you'll discover:
That practicing Qigong can enliven, maintain, and grow your bones; build electromagnetic conductivity; and increase density
An embodied way to approach Zuowang meditation beyond intellectualization
Possibilities for using Qigong to change how you live with and heal aspects of Parkinson's Disease and other chronic illnesses
The yin way of using sexual energy to heal your wounds and those of your full ancestry line
How to transform the trauma stored in your body's cellular memory using movement, meditation, and sound healing
How to express and safely exercise the yin and yang in Tai Chi practice
The potential of Taoism to unify your mind and spirit and connect you with nature through meditation, alchemy, and consciousness
The power of time and how to maximize its positive impact by being intentional about the timing of your daily meditations and exercise routines
How to tame your experience of pain in your mind and body through restorative Qigong and Tai Chi
Essential exercises to guide and direct your life-force energy through your energy body for health, healing, and vitality
The experiential applications of all these transformational modalities, allowing you to put them into practice right away
How science is now showing that Qigong techniques are an effective complement to allopathic medicine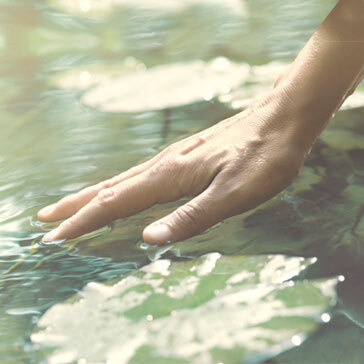 During this free online event, you'll discover simple practices that will help you take better energetic care of your body, mind, and emotions — generating harmony, equanimity, and reconnection with yourself and nature.
You'll be in good hands with summit host Sharon Smith, who's been practicing Qigong, Tai Chi, and other Taoist spiritual and healing arts for more than 40 years, and teaching them for nearly as long.
Here's what participants had to say about previous years' Qigong Global Summits...
"This summit had so many awesome and inspiring guests."
I loved this summit. It gathered so many interesting and knowledgeable people in one place. It was wonderful to have a moderator who was so well versed in these energy arts — her questions and conversations with the presenters flowed so easily. This summit had so many awesome and inspiring guests. It exposed me to people I would never have known about. I love how every presenter was able to communicate their passion for their art, and their desire to reach out and share their good energy with others for everyone's best benefit. Also appreciated the format — relatively short but insightful interviews, followed by each presenter sharing their teaching and practice.
— Maria Higgins, Concord, New Hampshire
"The Qigong Global Summit is a special opportunity to experience the highest level of Qigong…"
The Qigong Global Summit is a special opportunity to experience the highest level of Qigong practices and information from around the world. You experience the classical knowledge as well as newly evolved practices, and experts who provide special dimensions to understanding Qigong. The down-to-earth approach makes it accessible for anyone. It was exhilarating.
— Paul Froehlich, New York
"I have a deep and profound appreciation for all the masters who shared their wisdom..."
I'm so happy and grateful I decided to participate. From my experience of the Qigong Global Summit, my awareness has most definitely expanded! I have a deep and profound appreciation for all the masters who shared their wisdom, and now I'm looking forward to engaging with a few of them through their websites. I am so excited and feel so very fortunate to know a little bit more. Many blessings and infinite gratitude to all!
— Nedra
"It is so beautiful to be once more among the people feeling and thinking similar to me."
I've missed the company of such spiritual persons so much! Love to feel this aroma of spirituality and knowledge. It is so beautiful to be once more among the people feeling and thinking similar to me. It is so rare within the place I live. I am very grateful for this opportunity to be dissolved in the precious atmosphere of ancient knowledge being provided by beautiful people. Thank you so much!
— Mike Kozin, Yaroslavl, Russia
"The Qigong Global Summit was educational and a melting pot of spiritual healing."
The Qigong Global Summit was educational and a melting pot of spiritual healing. I enjoyed listening to the presenter's background, knowledge of the practice, and then being engaged by a Qigong practice. It was an enlightening experience that I will continue to carry with me.
— A.Jordan, Boston, Massachusetts
Co-Sponsors