Featured Speakers:
(click photo to learn more)

Master Mantak Chia

Daisy Lee

Master Mingtong Gu

Lee Holden

Dr. George Xavier Love

Violet Li

Livia Kohn

Dr. Roger Jahnke, OMD

Peter Wayne, PhD

Deng Ming-Dao

Faye Li Yip

Lindsey Wei

Paul L Hannah, MD

Ken Cohen

Zhenevere Sophia Dao

Damo Mitchell

Loren Johnson

Josie Weaver

Arthur Goodridge M.Ed.

Kathryn Davis

Deborah Davis, LAc.

Lisa Van Ostrand

Larry R. Parker

Chicava HoneyChild

Marie Carmela Favorito

Michael Flomenhaft

Tiffiny Fyans
With Host: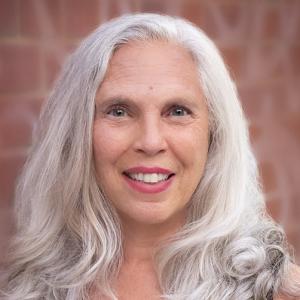 Sharon Smith
Universal Healing Tao Senior Instructor, Director of the Immortal Sisters Conference
Nature does not hurry, yet everything is accomplished.
— Lao Tzu
What if there was a low-impact way to move your body and balance your emotions that also slowed aging and boosted your immunity and hormone health?
And what if this transformative modality was an elegant, meditative movement practice that was easy on your joints, made you feel more alive, and suffused your body with blissful vitality?
Enter Qigong.
Qi means breath or life-force energy, and gong means cultivation, skill, or mastery.
Through subtle yet powerful Qigong exercises, meditations, and flow movements, you can direct life-force energy to specific parts of your body — converting anxiety, stress, and latent disease into potency and health.
As your body responds by doing what it's designed to do (self-heal and rebalance), blocks in your energy body dissolve and your radiant Qi flows smoothly into every dimension of your being — emotional, mental, physical, and spiritual.
The Qigong masters, doctors, and practitioners in the Qigong Global Summit will provide you with deep insights into the practices of Qigong, Tai Chi, martial arts, and Traditional Chinese Medicine (TCM).
In this free online event, you'll discover how to release stress, create a sense of flow, and ground your body and being... so you can navigate daily life with greater buoyancy and ease.
During the Qigong Global Summit, you'll experience some of the foremost teachers in the field — including Master Mantak Chia, Daisy Lee, Deng Ming-Dao,​ Damo Mitchell, Lee Holden, Dr. Roger Jahnke, Master Mingtong Gu, and many others — each sharing essential practices to elevate your flow of Qi for enhanced health and wellbeing.
Whether you work with energy as the underpinning of health, or you're a movement practitioner or meditator, or you simply want a holistic approach to keeping physically and mentally fit — you'll find that the centuries-old practice of Qigong can cultivate your subtle energy and generate health in all areas of your life.
Join these teachers and masters as they transmit the most salient aspects of how to manage and develop your Qi — offering powerful practices you can use right away.
Recharge Your Qi & Activate Your Body's Self-Healing Powers
The ancient Chinese Taoists — scientists of the subtle energy body and alchemists of the soul's journey — studied and worked with the circulation of Qi through coordinated flowing movements, deep rhythmic breathing, and meditation.
Over several thousand years, they tried innumerable ways to work with the body's subtle energy fields — discovering techniques that slowed down and even reversed the aging process by fortifying the efficacy of specific organs and systems within the body.
Because of the methods these masters perfected, today's Qigong practitioners have the tools to energetically shift stagnant and blocked patterns in the body... recharge areas of depleted Qi... activate the body's self-healing powers… and employ an array of elegant antidotes to distortions in the body and mind caused by trauma and everyday stressors.
Now you can access these healing tools too.
By practicing even a fraction of what you'll discover in this summit, you'll experience a greater flow of energy throughout your system. You may even see significant progress in healing longstanding health issues.
Here's some of what some of our brilliant teachers will be sharing with you...
| | |
| --- | --- |
| | World-renowned expert Master Mantak Chia will teach you how to use direct sexual energy to nourish your endocrine system and brain, enhance creativity, and renew your DNA with orgasmic Qi. |
| | Experience the unique vibration of energy in each organ with Master Mingtong Gu, and awaken the aliveness of your whole being by releasing cellular memories and suppressed emotions. |
| | Violet Li will share Silk Reeling — one of the foundational practices of Chen-style Tai Chi — teaching you how to move your body continuously in Qi-charged round, spiraling movements. |
| | Damo Mitchell will transmit the basis of Nei Gong — development of the energy centers we know as the Dan Tian — which helps recharge the body's natural battery and build up reserves of Qi. |
| | Experience the wisdom of Dr. George Xavier Love as he touches on the Lung Swim practice and addresses common blood constraints that affect the breast and lungs. |
| | Get into your flow with Lee Holden, who will share a 15-minute Qigong practice to help you enter the "flow state," whereby your energy is elevated and focused, empowering the mind, body, emotions, and spirit. |
| | Explore a profound medicine termed The Golden Elixir, with Dr. Roger Jahnke, OMD — accessing the most refined aspects of the essential self through a multidimensional activation that can occur at home. |
| | Daisy Lee will invite you to partake of the power of women coming together in a unified field to pursue self-care with Radiant Lotus Women's Qigong… creating a rarified yin field of mutual support. |
| | Join Livia Kohn as she explores Taoist cultivation in its many different forms — including breathwork, mental focus, gentle body movements, qi-guiding, detached observation, and internal alchemy. |
| | |
This 4-day summit comes at the perfect time, as we individually and collectively look for alternative, home-based ways to keep healthy and active.
During this online Qigong event, you'll discover:
Ways to naturally and fluidly loosen your joints, improve efficiency of movement, and generate whole-body power
Methods for staying sane and healthy via "Qi dance" and emotional release
The profound power of generating The Golden Elixir (refined Qi), for healing, disease prevention, personal power, creativity, and inner peace
The art of Taoist touch as an invaluable addition to relationship cultivation
Ways to develop Qigong as a way of life... to build patience and fortitude
Three Tai Chi moves that address the connection between the spleen, kidney, and liver
How to use Qigong to diminish chronic pain
The inspiring story of a Universal Healing Tao practitioner who uses Qigong to support his wellbeing after losing his eyesight
Applications of Qigong to help resolve trauma and repair the nervous system
An advanced practice that will assist you in moving away from the typical fight or flight reactions of fear, and into empowerment
And much more!
In the Taoist tradition, different emotions are associated with specific vital organs. Qigong utilizes specific techniques to release dense, difficult emotions that reside in these organs.
Science now shows that these techniques are an effective complement to allopathic medicine because they liberate the emotional, energetic, and physical bodies.
During this free online event, you'll discover simple practices that will help you take better energetic care of your body, mind, and emotions — generating harmony, serenity, and reconnection with yourself and nature.
You'll be in good hands with summit host Sharon Smith, who's been practicing Qigong, Tai Chi, and other Taoist spiritual and healing arts for 42 years, and teaching them for 37.
Here's what participants had to say about previous years' Qigong Global Summits…
"… reconfirmed my commitment to this amazing ancient practice."
I have practiced Qigong over several years but not seriously. This summit has reconfirmed my commitment to this amazing ancient practice… I cannot thank you enough for putting this wonderful summit on. I'm very grateful.
— Susie Sierra, Sydney Australia
"I can already feel the health benefits of practicing Qigong."
The summit was very informative and inspiring. I could feel the energy of each interviewee and let myself absorb and experience that wonderful calming energy. The summit was a blessing for me and launched me on a quest to learn and experience more about Qigong. I can already feel the health benefits of practicing Qigong. I am very grateful for this opportunity!
— Manon Gaudreau, Hailey, Idaho
"… I was so humbled by the scope and depth of each Master.…"
This reignited my love for Qigong and I was so humbled by the scope and depth of each Master. A well-thought-out and professional presentation. To be able to access this info ongoing is probably one of the aspects of the summit and so worthwhile. At different stages of life change, the info received can vary a great deal. Thank you.
— Paula K. Carter, Ontario Canada
"This opened my eyes to the potential of Qigong."
— Anonymous
"… by far the most inspiring learning experience."
The Qigong Summit was by far the most inspiring learning experience. Thank you for making this ancient body-mind healing practice available to the world.
— Regine, Harding, Maine
"I could literally feel the calm oozing through my screen."
I absolutely loved this summit. Being from South Africa and having very little access to Qigong Masters and experts, I soaked up everything. What really impressed me is the sense of peace that radiated from all who offered sessions. It was remarkable. I could literally feel the calm oozing through my screen. Thank you. This was a thoroughly worthwhile experience.
— Carol Cooper-Steyn, South Africa
"… an absolutely wonderful coming together of East and West."
It's an absolutely wonderful coming together of East and West. In the past, we had to walk for many weeks through the mountains to get a glimpse of one of these and now we can get it in our house! What privilege.
— Johanna van Hoorn, Bridgend, United Kingdom
"Truly informative and inspirational!"
An amazing insight into Qigong with an excellent range of speakers and topics, each one providing something totally unique and beautiful. Truly informative and inspirational!
— Judith Adamson, United Kingdom
"… showed me…how incredibly useful it is to practice at these times of chaos and opportunity."
I was blown away by the depth of interview and breadth of wisdom being shared. I was impressed by the range and diversity of the speakers, plus the opportunities to share meditations. It showed me how far reaching Qigong is becoming in our 21st century lives and how incredibly useful it is to practice at these times of chaos and opportunity. Thank you to all involved — a truly top-class production!
— Clara Apollo, New Forest, United Kingdom
Co-Sponsors