Sign up now to receive these FREE recordings and to be notified about our next Qigong Global Summit:
Meditation, Health, Happiness, Qi Movement, and Unconditional Love with Master Li Junfeng
Initiations into Ancestral Wisdom with Gogo Ekhaya Esima
Click photo for more info

Daisy Lee

Lee Holden

Dr. Effie Chow

Dr. Roger Jahnke, OMD

Master Mingtong Gu

Sifu Wai-Ching Lee

Master Li Junfeng

Paul L Hannah, MD

Angela Wong Douglas

Bill Douglas

Robert Peng

Pedram Shojai

Pamela Miles

Francesco Garri Garripoli

Stuart Alve Olson

Dr. Kim Engard, ND, LAc

Minke de Vos

John P. Milton

Josie Weaver

Karin Sorvik

Sifu Matthew

Lonny Jarrett

Kiara Windrider

Jampa Mackenzie Stewart

Ambikha Devi

Adam Apollo

Dr. Linda Larkey

Lama Tantrapa

Li Jing

James L. Oschman, Ph.D

Lorelei Chang
With Host: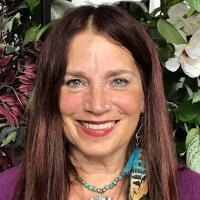 Sharron Rose
Filmmaker, Author, Healer
Take your health, healing, and wellbeing into your own hands...
Through simple yet powerful Qigong exercises, meditations, and flow movements, you can direct life-force energy (known as "Qi") to specific parts of your body — transforming anxiety, stress, and disease into self-confidence, inner peace, and optimal health.
As your body responds by doing what it's designed to do (self-heal and rebalance), blocks in your energy body dissolve and your radiant Qi flows smoothly into every dimension of your being — emotional, mental, physical, and spiritual.
And our esteemed teachers in the Qigong Global Summit series will guide you…
The Qigong masters, doctors, and practitioners in the Qigong Global Summit series will provide deep insights into the practices of Qigong, Tai Chi, martial arts, and Traditional Chinese Medicine.
Discover how to release stress, create a sense of flow, and ground your body and being... so you can navigate daily life with ease.
During the Qigong Global Summit series, some of the foremost teachers in the field — including Daisy Lee, Lee Holden, Dr. Effie Chow, Dr. Roger Jahnke, Master Mingtong Gu, Sifu Ama Lia Wai-Ching Lee, Master Li Junfeng, Robert Peng, Pedram Shojai, Bill and Angie Douglas, Dr. Paul Hannah, and others — share essential practices for elevating your flow of Qi for enhanced health and wellbeing.
Whether you're an experienced healer, medical practitioner, reiki master, athlete, yogi, or dancer — or simply new to Qigong — you'll discover deeper levels of healing and heightened awareness of the subtle energy body.
Join these experts through high-quality video, as they illuminate both the philosophical and practical components of working with Qi — and offer powerful practices you can use right away.
Recharge Your Qi & Activate Your Body's Self-Healing Powers
The ancient Chinese Taoists, or scientists of the subtle energy body, studied and worked with the circulation of life-force energy through coordinated flowing movements, deep rhythmic breathing, and meditation.
Over several thousand years, they tried innumerable ways of working with the body's subtle fields of energy — and refined the techniques that delivered increased health, happiness, awareness, serenity, longevity, and more.
Because of the methods these masters perfected, today's Qigong practitioners have the tools to focus their energy and successfully shift stagnant and blocked patterns in the body... "recharge" areas depleted of Qi... and activate your body's self-healing powers — in effect, creating an antidote to dense energy that can persist for decades due to trauma and everyday stressors.
Now you can access this healing energy too. By practicing even a small bit of what you'll discover in this series, you'll experience a greater flow of energy throughout your system. You may even see significant progress in healing long-standing health issues.
Yes, Qigong is that powerful...
In the Qigong Global Summit series, you'll pick up simple yet essential daily practices to help you cultivate abundant Qi flow for your health, healing, and daily life. These practices can be done anywhere, anytime — in your workplace, while running errands, or even in traffic (provided you're not driving, of course)!
And if you're already experiencing the benefits of Qigong, Tai Chi, martial arts, acupuncture, and Chinese herbal medicine, you'll discover new opportunities to refine your current practice.
From a place of balance and wholeness, you can then share your beautiful, healing energy with others — creating a positive shift in the world.
Here's some of what our brilliant teachers will be sharing with you...
| | |
| --- | --- |
| | Daisy Lee's empowering movements for women will increase your self-compassion and resilience. |
| | Drop into the moment and enter a beautiful flow state with Lee Holden's Qigong practice. |
| | Dr. Effie Chow shares about Chow Qigong and your energetic relationship to your family, community, our world, and the universe. |
| | Dr. Roger Jahnke describes the profound power of the Three Treasures — a foundational feature of Chinese Medicine — to generate inner elixirs for healing, disease prevention, personal power, and creativity. |
| | Fully awaken your energy centers and emotional body through the ancient practice of sound healing with Master Mingtong Gu. |
| | Sifu Ama Lia Wai Ching-Lee guides you to reweave your light body and cellular structure. |
| | Experience your natural state of perfect wellbeing through Sheng Zhen meditation with Master Li Junfeng. |
| | Robert Peng's chanting and tapping techniques will help you balance your energy centers and transform emotional and physical pain. |
| | Discover Pedram Shojai's Taoist perspective on healing your mind, body, and spirit. |
| | Join Angela Wong Douglas and Bill Douglas in an enlivening discussion of how Tai Chi can change the world. |
| | Enhance your love energy to align and radiate your mental, emotional, physical, and spiritual bodies using spiritual Qigong practice with Dr. Paul Hannah. |
| | Join Sharron Rose to experience the subtle and nourishing energies within and around you. |
During this illuminating Qigong series, you'll discover:
Introductory Qigong exercises you can do anywhere, anytime to help you manage stress and anxiety in your daily life
How to add Qigong to other practices, such as yoga, acupuncture, and Tai Chi to bring yourself (and your clients!) into harmony, balance, and optimal wellbeing
Ways to tune into your body's subtle distress signals before your health is compromised and becomes a crisis
How to enhance your relationships with yourself and others from a place of grounded clarity and self-confidence
Helpful breathing exercises and meditations to boost your health
Serious scientific research proving that Qigong and Tai Chi are effective complements to allopathic medicine
Ways to experience, circulate, and build your life-force energy
How to integrate these teachings on Qi into your healing practices
Qigong practices for women to help you find your voice and lead from your true feminine center
How in the Taoist tradition, emotions are connected to your major internal organs
Practices for liberating the emotional body from trauma — emotional, mental, and physical
How to work with energetic blocks, excess, and deficiencies
Helpful breathing exercises to strengthen your immune system and balance your hormones
Qigong as an antidote to the stress caused by the conflicts we face in our world today
In the Taoist tradition, emotions are connected to internal major organs. Science now shows that Qigong is an effective complement to allopathic medicine by liberating the emotional body — along with the physical and energetic bodies.
During this series, you'll discover simple practices that will help you take better energetic care of your body, mind, and emotions — bringing you an experience of harmony, balance, and reconnection with yourself, nature, family, and community.
You'll learn how to support and nourish your body, mind, and spirit as you work with principles of energetic healing that address underlying issues which contribute to disease, imbalance, and disharmony.
You'll be in good hands with series host Sharron Rose. Sharron has spent the past 40 years working in education, the performing arts, and video production investigating, integrating, and imparting the knowledge and wisdom of ancient cultures throughout the world. Underlying all her endeavors is the vision of an awakened global community focused upon individual, familial, and planetary healing. Sharron is the director/ producer of the forthcoming documentary series Quantum Qi: The Taoist Art of Nurturing Life featuring many of the masters, scholars, and researchers included in this summit.
Co-Sponsors