Program & Replays
The live summit is over. However, you can still get the recordings and transcripts of all the summit sessions. Upgrade to receive unlimited access to the inspiration, resources, and powerful practices presented by the experts featured in the Qigong Global Summit series.
Thousands of people like you from around the globe are gathering to discover Qigong techniques that cultivate ageless grace, vitality, and agility through meditative movement practices — awakening the mind, integrating the heart, and connecting with the natural vital power inherent within the body.
More than 35 of the world's foremost teachers will share deep insights and proven practices that open the gateway to healthy longevity and inner harmony.
You'll be in good hands with co-host Sharon Smith, who's been practicing Qigong, Tai Chi, and other Taoist spiritual and healing arts for more than 40 years, and teaching them for nearly as long… co-host Matthew Cohen, founder of Sacred Energy Arts… and guest host Daisy Lee, founder of Radiant Lotus Qigong.
Enjoy this special series!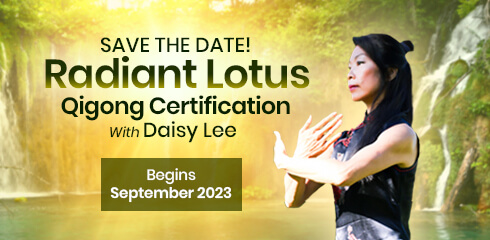 02/27/2023 4:00:00 PM
02/28/2023 4:00:00 PM
03/01/2023 4:00:00 PM
03/02/2023 4:00:00 PM
03/03/2023 4:00:00 PM
Support